Jackie Appiah is one of the top Ghanaian actresses in the country currently, and love traveling person. She grew to the projection for her roles in television series like "Things We Do for Love". Later, she gained mainstream as a success, and following her role in the local and foreign movies such The King is mine, Mummy's daughter, The perfect picture, Celebrity marriage, and many more.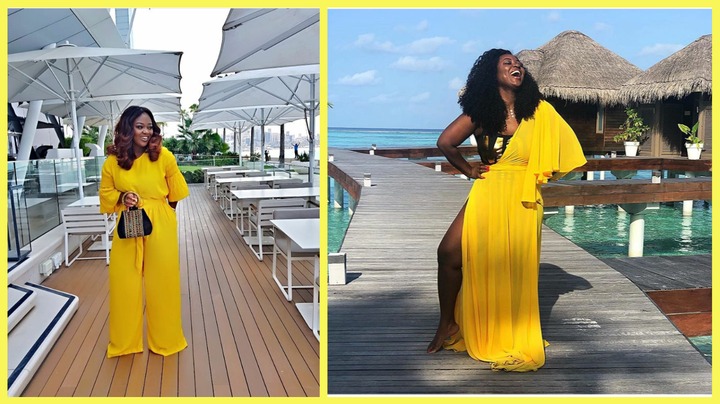 Jackie Appiah is a Ghanaian celebrity, love traveling person, and a fashionista. She was seen on several events slaying in a yellow outfit.
Below are some of the beautiful photos of Jackie Appiah rocking color yellow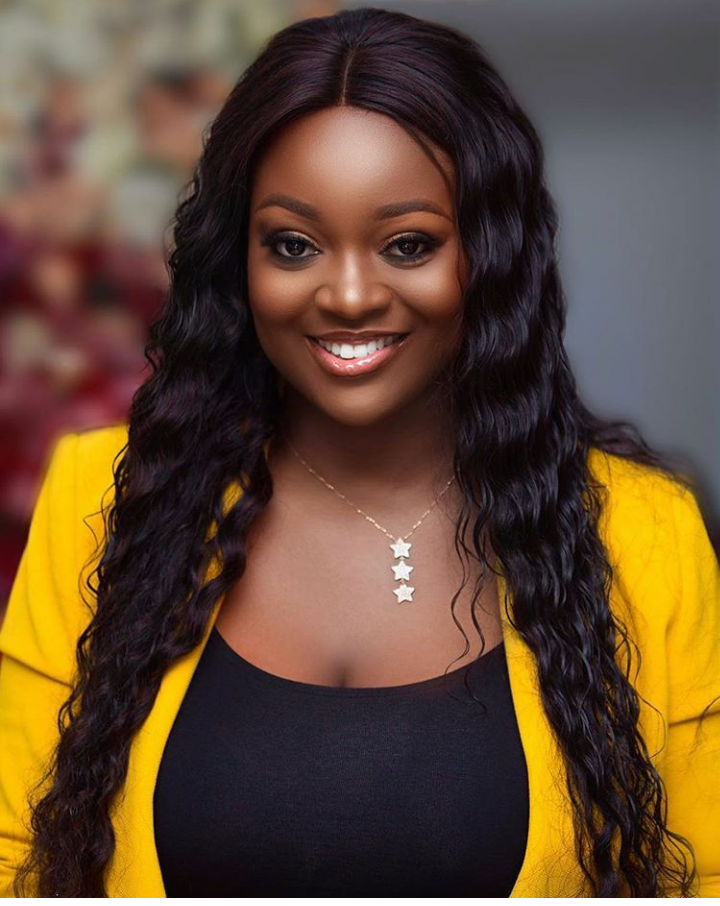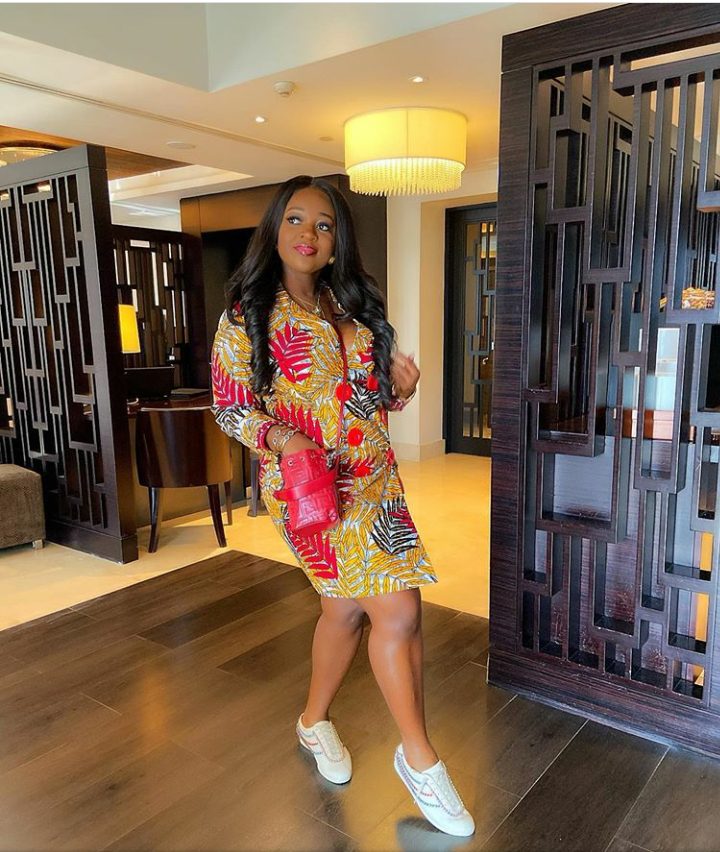 In her instances of love for fashion, it seems very difficult to know what her favorite colors are, because, she is sometimes seen in green, pink, mauve, black, and many other colors as well. This makes or spreads the rumor that she has no specific choice of colors when it comes to fashion.
In our attempt to find out why people including Jackie Appiah love for color is undefined we found out "Yellow is the brightest color of the visible spectrum, and it is the most noticeable of all colors by the human eye. It means happiness and optimism; it is the color of sun shining, or bright light and creativity. It is the color of high energy, enthusiasm, hope, fun, and cheerfulness."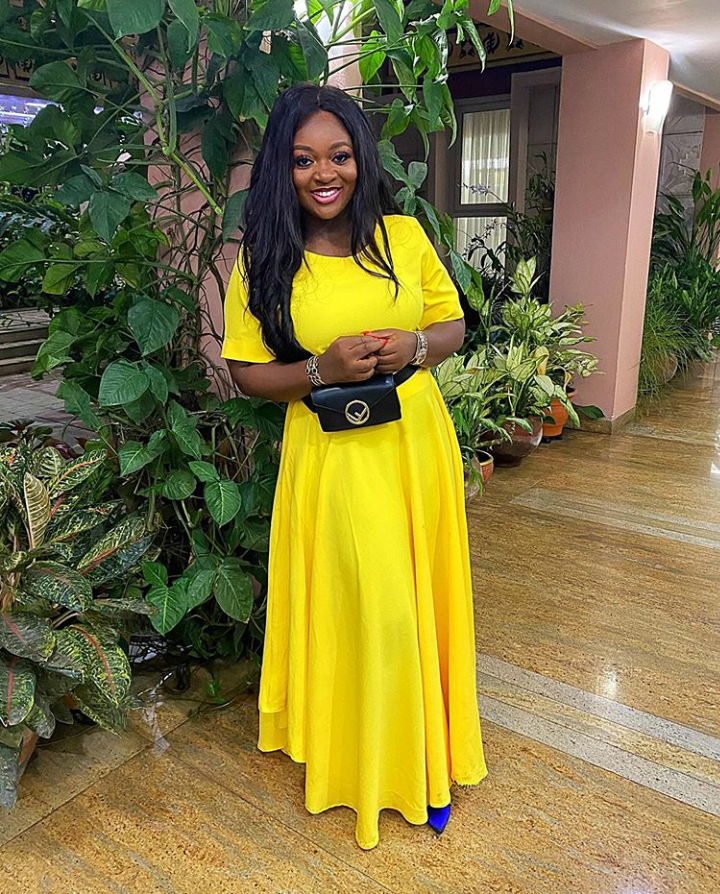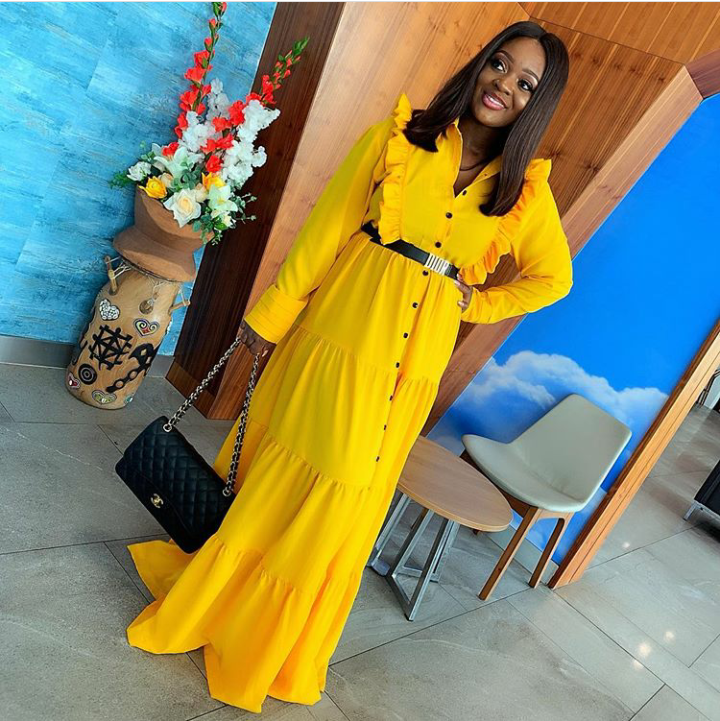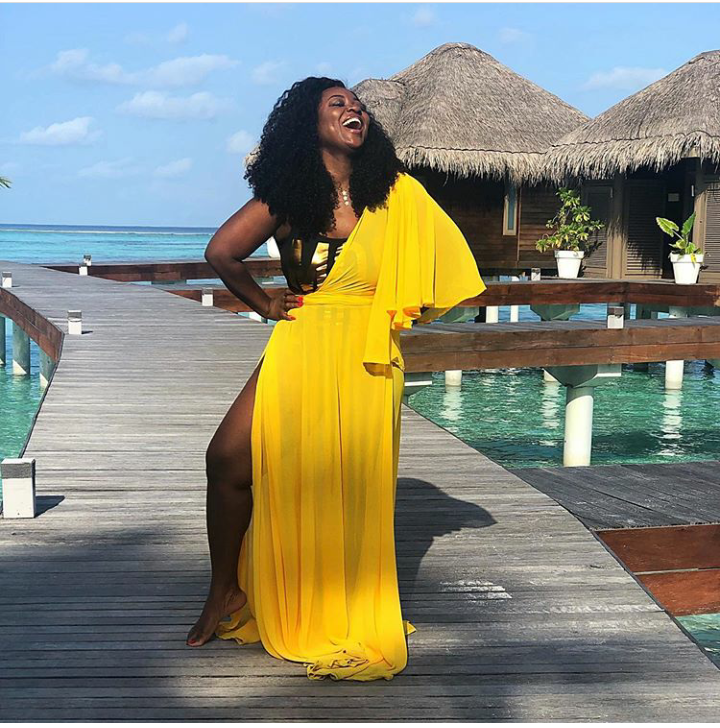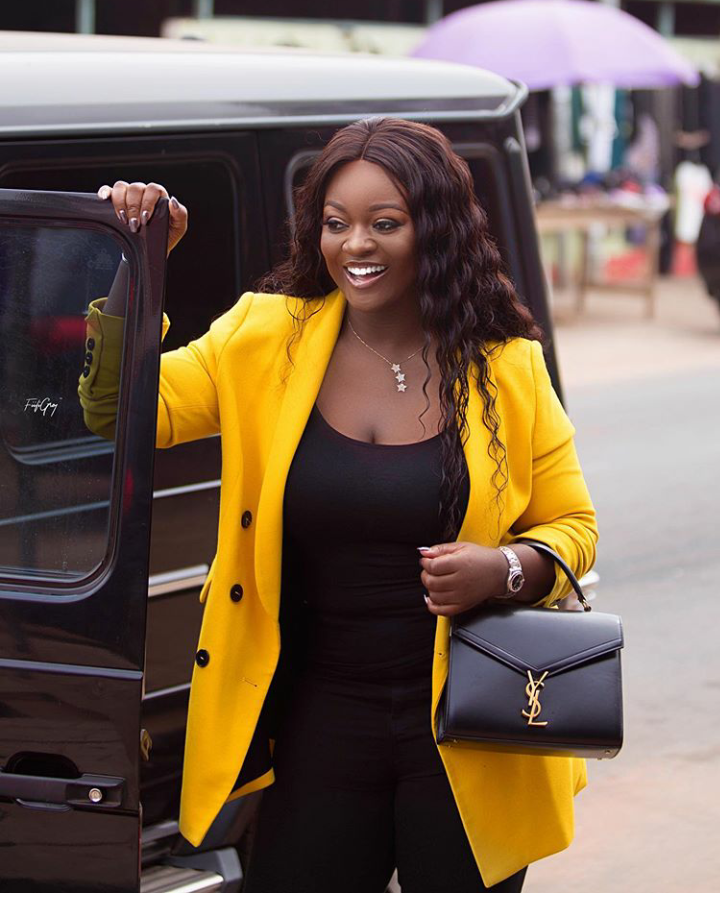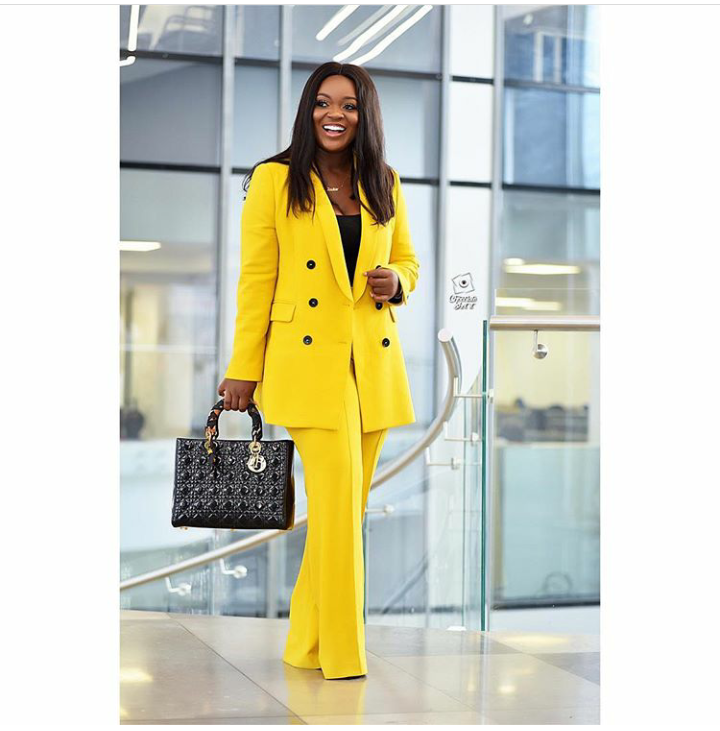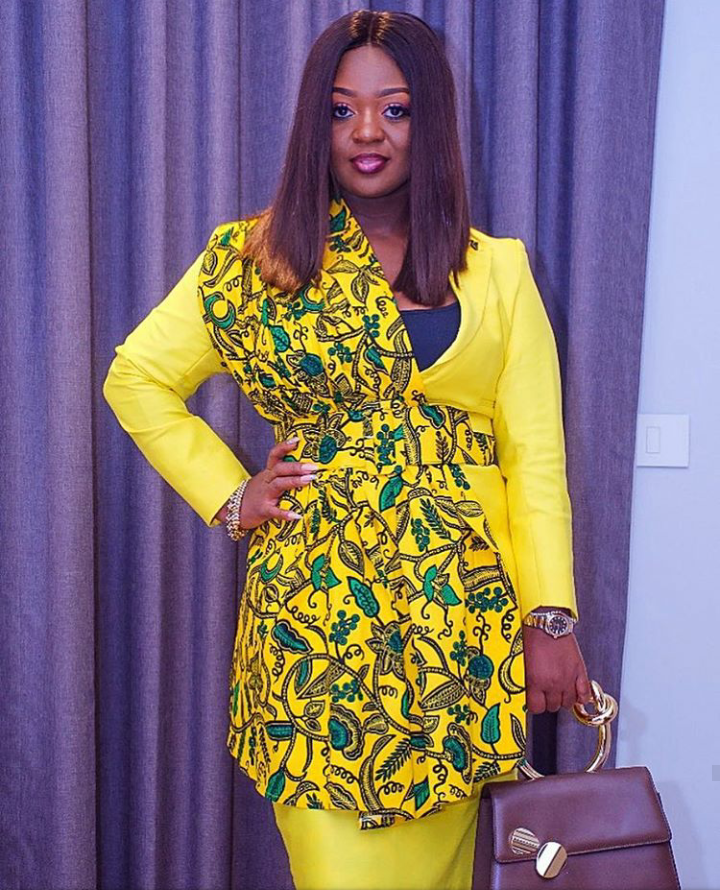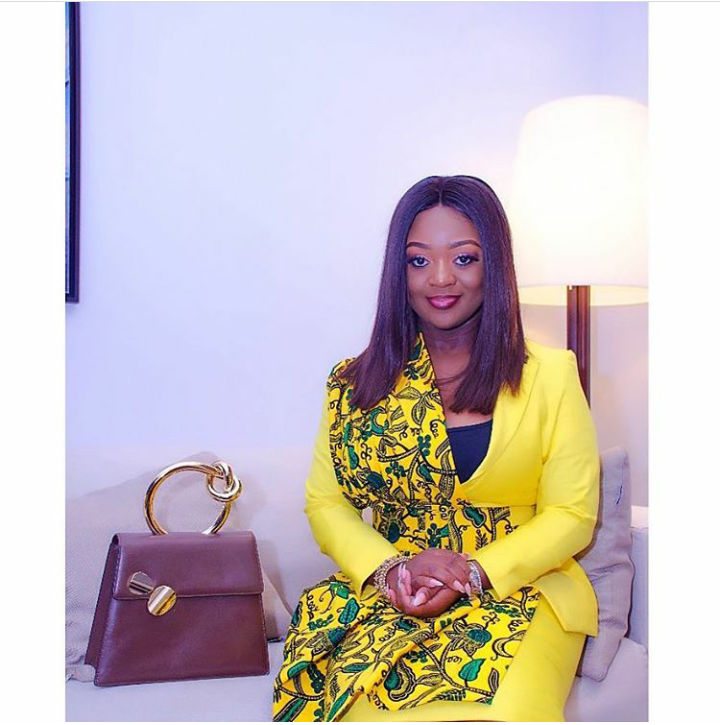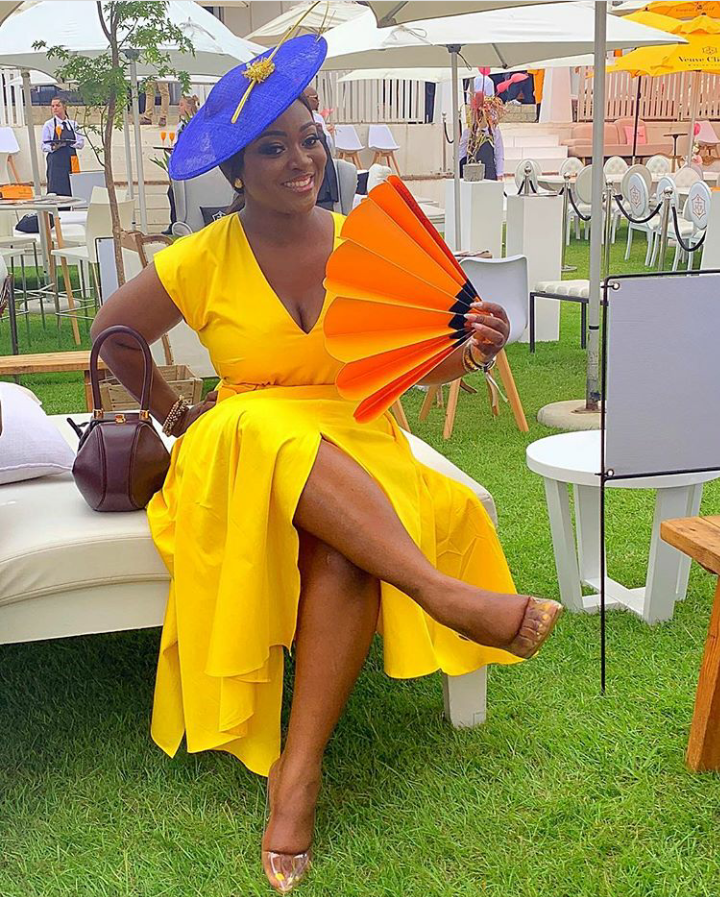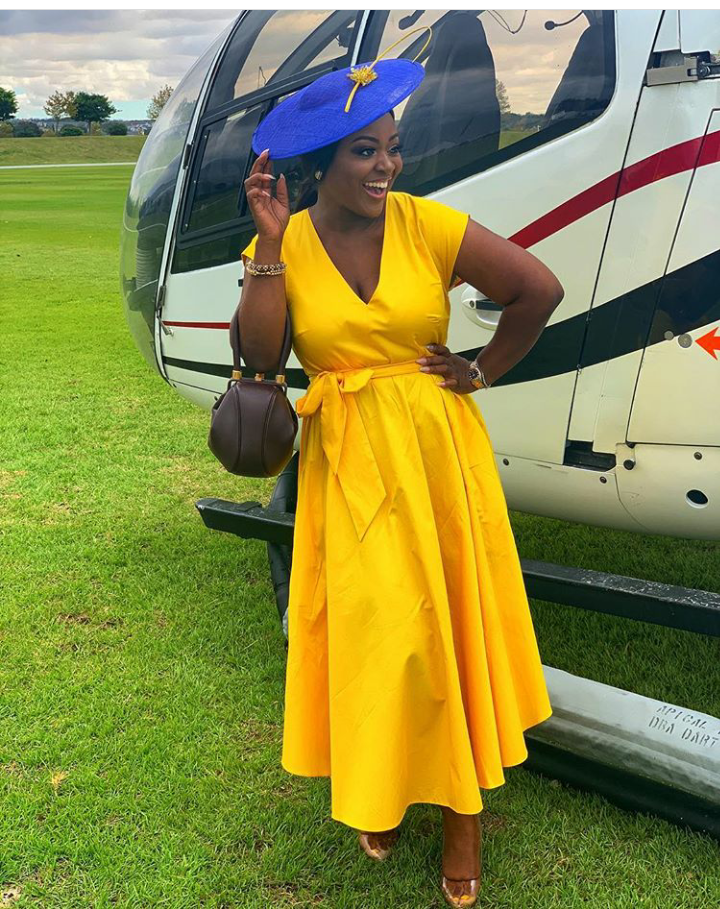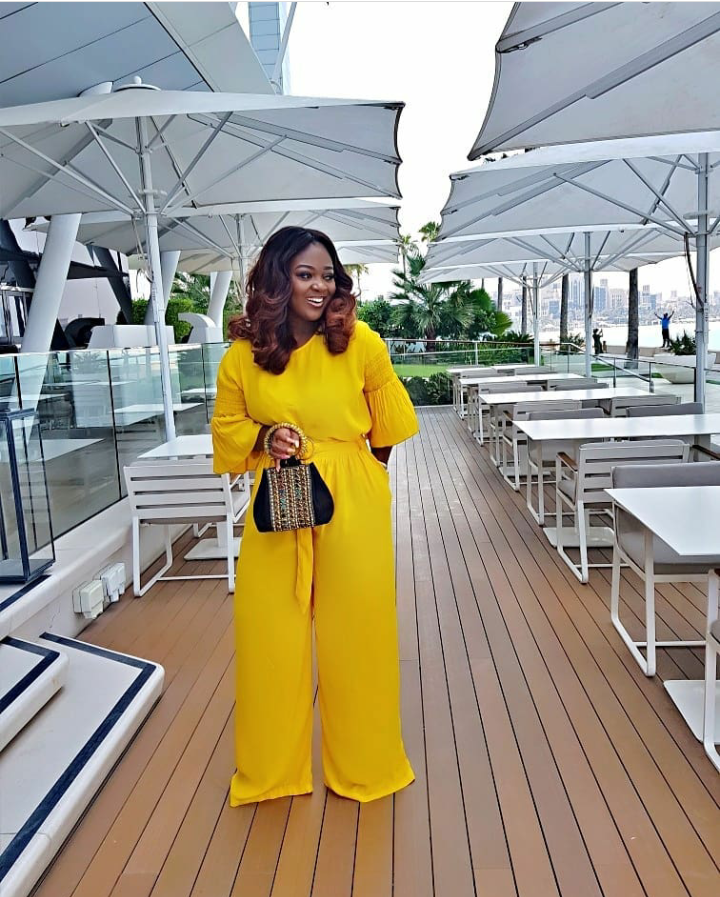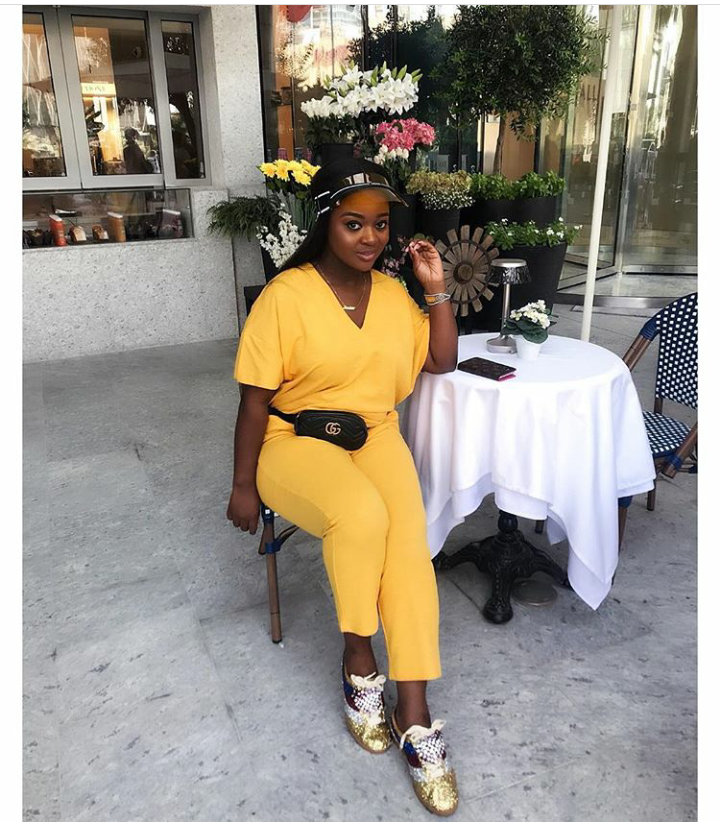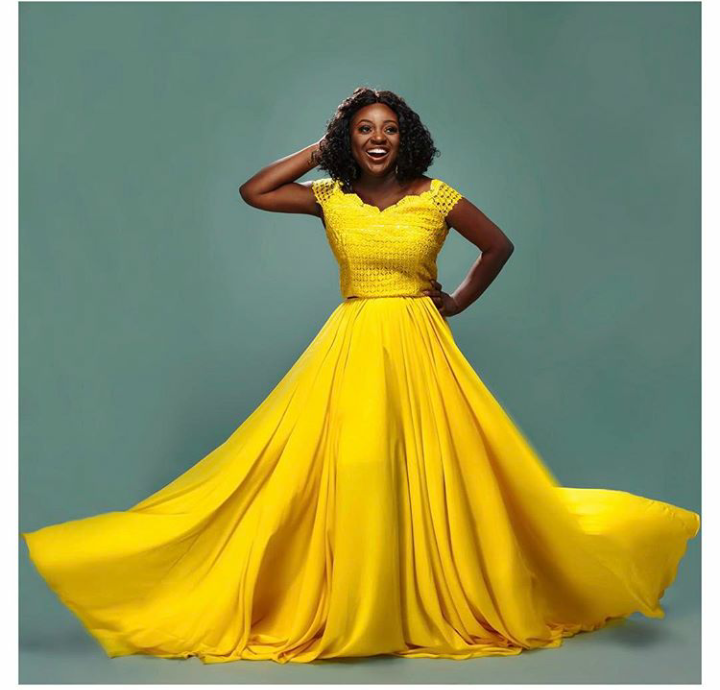 Below are some of the comments the actress received under post her followers
irakozadam "Best actress ever so btfl gorgeous😘"
kennedyyeboah574gmail.com4 "Supermassive jackie"
lainamusarurwa "Hi Jackie i lov th way u dress sooo decent 😘😘😘😘😘"
chicrage.tori_ "Omgg!! I'm the one who took this picture 💓😍"
modusanwo "You are beautiful ebony black. Love everything about you Sagittarius girl.❤️❤️"
252.sam "My dear sister,,,Jackie appiah ur my best actres in Ghaliwood!!!"
chidinmachana "I so much love u, Jackie.