Ellen Kyei White has gotten social media buzzing once again with beautiful photos of her self stunning in different colors in bright days at different locations in and across the globe.
Ellen Kyei White, who is a Kumawood or Ghanaian actress. For her work as an actress, she has featured in a lot of Kumawood movies and TV series.
The photos buzzing on social media have her in different color dresses and environments.
According to pieces of information gathered so far, the actress seems not to have a specific favorite color but she is often seen in a green environment and colorful dresses as well.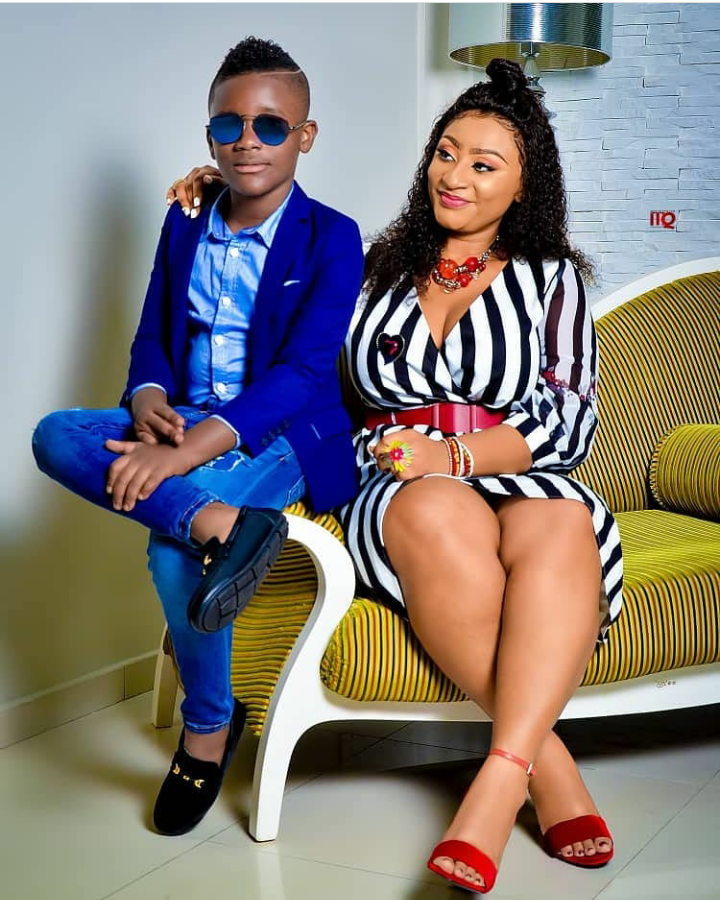 From one of the photos, Ellen Kyei White is seen with her handsome boy standing beside her. The boy is black in complexion and you could see the joy of Ellen Kyei White having that boy as her son. "A firstborn (also known as the eldest child or sometimes firstling or first) is the first child born to in the birth order of a couple through childbirth. In law, many systems have incorporated the concept of primogeniture, wherein the firstborn child inherits their parent's property."
Below are some beautiful and adorable photos of Ellen Kyei White