DKB, Ghana's New King Of Comedy. The story of DKB begins in Legon, in 2005, when he tried saving a show from flopping. His addiction to comedy started in the first year when he witnessed a "joking competition". From that initial career propelling performance, DKB has grown gradually into a force in Ghanaian comedy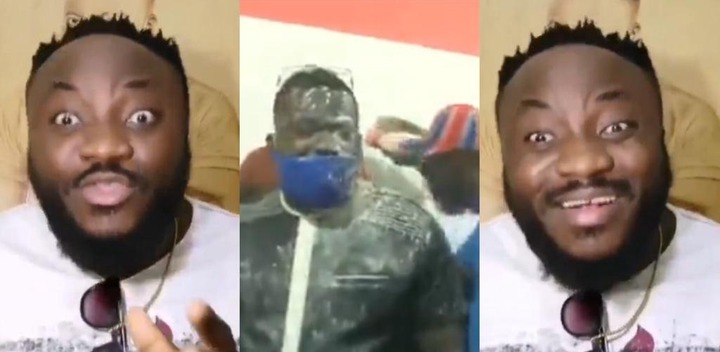 Comedian DKB has sent out a heartwarming message to previous MUSIGHA President, Obour after losing the NPP primaries at Asante Akyem.
Many have responded to Obour's failure in several ways with most laughing or tantalizing him, including comic and entertainer DKB who did his like he was consoling him, but in an actual sense was smirking at him.
DKB in the video was heard saying Bice Osei Kuffour shouldn't worry because he has been a president before, and his presidency was cutting across the country through the Ghanaian musicians from the various regions, for example, he has been the President of Edem who reps Volta Region, and Wiyala who reps the Nothern sector and other musicians who rep various towns, cities, and regions.
After saying all this, he went ahead to giggle at him that he will be going to the various delegates who squashed his money and didn't vote for him in the night and scare them a bit.